I november er Grenland Friteater  invitert til Brasil og Spania med forestillingene No Doctor for the Dead og Mi Vida Como Hombre.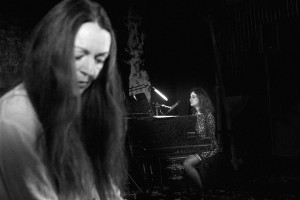 4. november vises No Doctor for the Dead på Multicidade Festival Internacional i Rio de Janeiro. De som reiser er skuespiller Geddy Aniksdal, musiker Anette Röde Hagnell og instruktør Tor Arne Ursin.
13.og 14. november viser Geddy Aniksdal sin soloforestilling Mi Vida Como Hombre på scenekunstfestivalen Mujeres que cuentan, i Cantabria, Spania. Grethe Knudsen er med som produsent.
I tillegg til å vise forestillingene er Grenland Friteater bedt om å holde foredrag om teatrets kunstneriske virksomhet og internasjonale engasjement. Gjestespillet i Brasil er støttet av UD.