Porsgrunn International Theatrefestival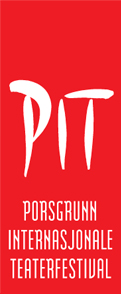 Porsgrunn International Theatre festival. (PIT): PIT takes place in the intimate atmosphere of Porsgrunn, Norway.
This annual festival takes place in June. With artists not only from Norway, but also from all over the world. Every year the festival brings a wide variety of performances enjoyed by an ever growing audience. The festival is a meeting point between theatre and society, between traditional theatre and avant-garde, and between Norway and Europe. The festival contains a professional program including workshops and conferences, a program for young audiences and a large amount of performances both indoors and out.

PIT 2020 will take place June 16 – 20
Highlights from previous festivals: