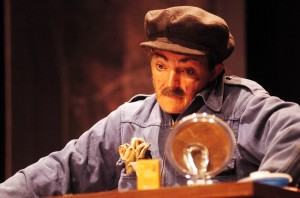 From 20 Feb – 2 Mar, Aniksdal and Vik visit New Zealand at the invitation of Magdalena Aotearoa. They will perform and give workshops and forums about the multi-cultural walking performance Sence of Place
Since 2005 Geddy and Lars have realised six years of Stedsans – Sense of Place, an annual multi-cultural walking performance, in Porsgrunn, Norway. Originally coinciding with the 200 year anniversary of Porsgrunn, Stedsans is an inclusive project that involves many types of collaborators while being led with strong professional direction.
With the aim of awakening memories of lived life, presenting hidden stories, and dramatic tales the project uses the whole city's body as a stage. It maps the city with cross cultural events and installations that theatricalise the city's rooms and openings, and reference it's past, present and future history.
The workshops and discussions in Wellington are presented as part of the annual Fringe Festival. In Auckland they will be hosted by Lilicherie McGregor.
For more information including workshop registration, visit Magdalena Aotearoa